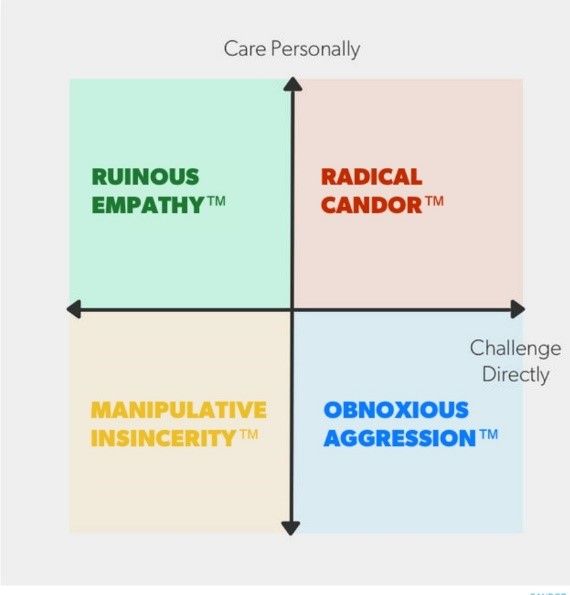 Radical Candor: by Kim Scott.
In Radical Candor, Kim Scott uses research, her extensive experience as a leader in the tech world, and case studies to help create effective teams. Scott describes the importance of caring personally while also directly challenging ourselves and our team. Scott explains how leaders need to continuously seek feedback to improve leadership. Just as importantly, Scott argues that leaders need to provide guidance and feedback to help others grow.
She describes her first experience with "Bob." "Bob" was an employee with skills, recommendations, and a generous manner, but he did not perform well. Scott did not provide feedback or guidance, often redoing his work (I am guilty of this!). In the end, she had to let him go, and he asked, "Why didn't you tell me?" Scott then provides strategies to provide the criticism necessary to ensure that employees grow.
This is an important book, and while directed at business organizations, it may be especially effective for nonprofit organizations and Head Start programs where leaders are reluctant to engage in open criticism of work. Scott shows that it is possible to provide criticism in a compassionate work environment.
Scott has also written a new book that can help leaders: Just Work: How to Root Out Bias, Prejudice, and Bullying to Build a Kick-Ass Culture of Inclusivity.
Link to website: