Federal Review: Focus Area One
Head Start / Early Head Start
The Federal Review process consists of a Focus Area One Monitoring conducted during the first year, followed by a Focus Area Two Monitoring conducted during the second year. Each year thereafter, there is substantive monitoring on specific content areas.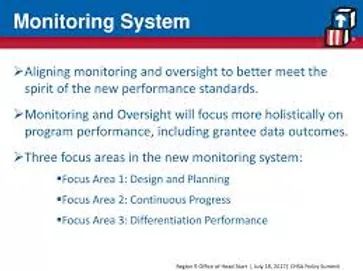 Focus Area One (FA1) is comprised of an extensive document review examining data from the HS Enterprise system including the Grant application, Program Information Report (PIR), community assessment, self assessment, annual report audits and previous monitoring data. This review is followed by a series of off site telephone interviews which are typically 1-2 hours long and span one week.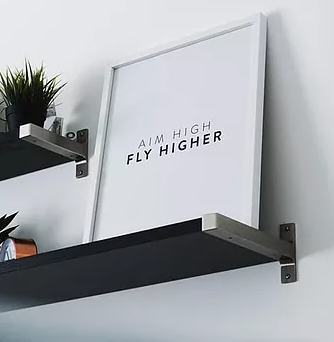 Sunshine Nonprofit Solutions provides guidance and assistance in preparing for your Focus Area One Review. We review your documents to help you identify your strengths, as well as those areas you are improving. We help you clarify your thoughts and delineate your responses to ensure you provide the best description of your program. Finally, we ask questions and provide feedback on your answers.
​Sunshine Nonprofit Solutions has been involved in the different processes of Federal Monitoring since 2001. Although the process has changed, the format and content remain focused on meeting the Federal Regulations and providing the best services, including school readiness to children and families. Feel free to contact us for a discussion of your process and our ability to provide assistance.
Prior to the review you will have a chance to discuss the timing and the participants to invite to each telephone interview.
Each year the Office of Head Start publishes the Focus Area Monitoring Protocols. The first step is to download the protocol and read in its entirety.

Next, gather all documents in one place - preferably with executive summaries - and ensure key staff are well versed in the contents.

The third step entails using the questions outlined in the monitoring protocol, begin outlining your responses. It is helpful to have written responses both to ensure all material is presented, and to ease any anxieties. Additionally, FA2 (in the second year) returns to these questions to examine the fidelity to your model.

Be very clear about your data in the community assessment, the ongoing monitoring, the self assessment, and the PIR. Also be clear on drawing connections between these sources of data and your services, and your continuous improvement.
What are you waiting for?
If you are interested in working with Sunshine Nonprofit Solutions, or you would like to know more about our Nonprofit Consulting Services, don't hesitate to reach out and schedule a free consultation. We look forward to working with you and helping you make a difference in your community.